Only insight and action lead to change
If you are out of balance, it often manifests itself physically: trouble sleeping, unhealthy diet, overeating, feeling stressed out.
It is not easy to turn the tide and do something about it.
Often people choose to tackle the symptoms: starting with a diet (and quitting), using sleep medication, subscribing to the gym (and after a successful start going less and less).
Only after gaining understanding of the cause (frustration, pain, loneliness, limiting thoughts etc) and addressing any underlying issues, can you find the way to improving health, happiness and balance. Nearly always the cause can be found in a completely different area, than where the problem (overweight, bad sleep etc) actually manifests itself.
Do you recognize the above? And are you longing for a healthier, more energetic and relaxed version of yourself, then I am the one who can help you.
The program
We start with an interview (free of charge). The purpose of this conversation is to manage expectations and to decide if we start the (Köstermised) program or not (I don't believe in one-time sessions). Afterwards I will send you an online questionnaire for you to complete, which we will discuss during the first session. Depending on the scores we will decide on which dimension we will focus on. Together with the physical problem we will tackle the original cause (emotions, (limiting) beliefs, pro-activeness, are you doing what makes you happy etc). Only when you solve the underlying cause, can you tackle and solve the physical problem structurally.
Experience shows that on average 5 sessions are required to book the desired results. The duration of a session is 1,5 hrs.
The total costs for the program of 5 sessions is € 675,00 (€135,00 per session of 1,5 hrs). Some employers are willing to reimburse (a part of) the expense.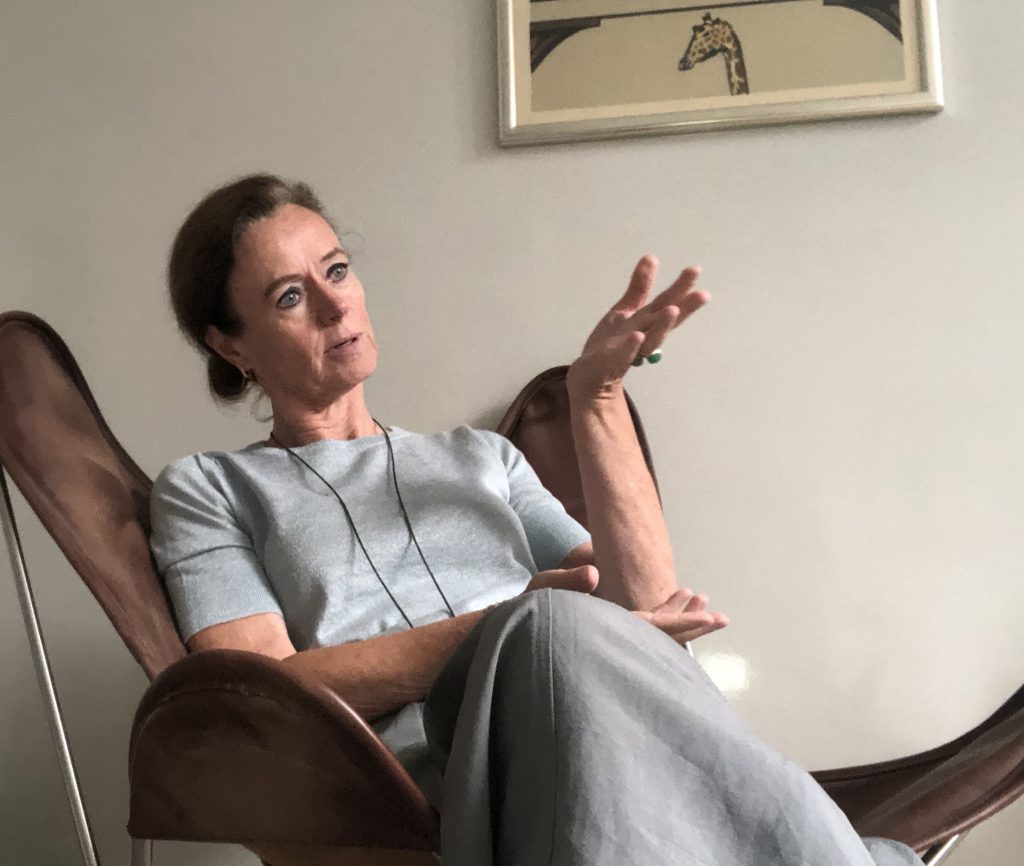 About me
My name is Sophia Köster
A few years ago I decided that I wanted to be a nicer and more relaxed version of myself. I recognised that the life I lived didn't suit me anymore and I was frequently very tired and stressed out.
I quit my job at ABN AMRO and decided to become an Integral Lifestyle coach. In addition to this study I followed a number of courses to improve my coaching skills NLP (Neuro Linguistic Programming) practitioner and EFT (Emotional Freedom Techniques).
Because I experienced firsthand what a change in Lifestyle can mean for your well-being, I decided to make it my dream job to help others in the same way.
And what about you? Are you facing physical problems, such as overweight, stress, difficulty relaxing, trouble sleeping and are you continually looking for excuses not to take a first step? Together we will not only tackle the primary problem, but also focus on the thoughts and emotions that are holding you back from starting to make a radical change and to then keep going.
Are you interested? Please fill in the contact form.